About IELTS
British Council has been teaching English for more than 85 years and has been evaluating it through IELTS for over 30 years. British Council IELTS gives you access to a network of test centres, in over 20 cities across Canada, sharing the same high standards, unrivalled availability of IELTS test days, first class preparation courses and expert advice as well as a wide range of preparation materials online with Road to IELTS.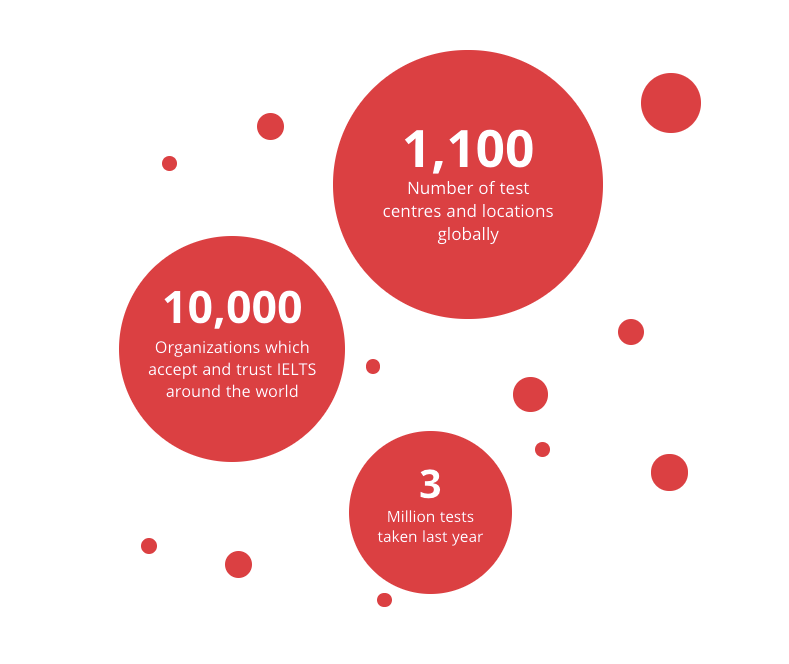 1,400
Number of test
centres and locations
globally
10,000
Organisations which
accept and trust IELTS
around the world
Over
3.5
Million tests taken
in 2018
IELTS – the world's most popular English language test for higher education and global migration
We do it better with our partners
The British Council would like to thank its partners for supporting its operations and in contributing to its development and expansion, enabling more people to take IELTS: Canada's preferred high-stakes English language test.
What's happening?
Prepare better for IELTS with a British Council webinar Free webinars for greater IELTS success! British Council regularly offers free webinars to help future IELTS test takers to be better prepared for success on the IELTS test. Webinars include information from an experienced presenter on what to expect during the test, how to best prepare, […]